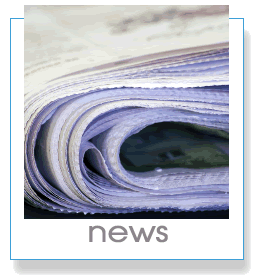 News

Bankrate.com
Selling your home? Make sure the price is right
Thursday May 11, 2006
by Peter Davidson
You've decided it's time to move on. Your house is too small, or the kids have grown and you're going to downsize.

Whatever your reason for selling, the key to selling your home within a reasonable amount of time could very well be the price tag you hang on it -- whether you're in a buyer's market or a seller's market, and whether you use an agent or sell it yourself.

"Setting the correct asking price is the most important step in the process of selling your home," says William F. Supple Jr., author of "How to Sell Your Own Home" and publisher of Picket Fences, a monthly magazine for homeowners.

Homes that are overpriced don't sell, says Supple. And, they scare away potential buyers.

"Home buyers look at houses in ranges," says Supple. Set a price that's too high and they'll think that your house is too steep for their wallet and they won't even bother to take a look at it.

"Buyers are immersed in the market. They've seen lots of properties and probably know the reasonable price ranges for properties they are interested in."

So, if your selling strategy is to set an unrealistically high price in hopes that someone will bite, rethink you strategy. "Homes that are overpriced will generate no offers, no negotiations, no sale," says Supple.

What it will do, however, is drive potential buyers into the arms of the competition -- other, similar houses that are on the market at more realistic prices, which means that your property could sit unsold for a long period. Homes that are on the market too long become "shopworn," leading agents and buyers to conclude that something must be wrong with the property.

Set your price too low, on the other hand, and you'll leave a pile of money on the table. But price it right and it should sell quickly regardless of market conditions. Who has not seen a TV ad featuring a couple boasting about how they sold their home in three days with the help of some for-sale-by-owner service? That might sound nice, but those are classic cases of homes that were under priced.

So how can you figure out the right asking price? Fortunately there are resources available to you that will help you determine the fair market value -- the FMV -- for your home, which is what a buyer is willing to pay you and you, the seller, are willing to accept.

One of them is a comparative market analysis. It's a written analysis that compares your house to others like it in your area that sold recently or are on the market in your neighborhood.

A comparative market analysis will give you give you factual information about the houses: Number of bedrooms and baths, square footage, such amenities as fireplaces and swimming pools, as well as the listing prices and the sold prices. Getting a comparative market analysis for your home is very easy. All you have to do is call a real estate agent, even if you are planning to sell your home on your own. The agent will happily come to your home and generate a comparative market analysis and suggested listing price for you in the hope of eventually getting the listing.

"Homeowners don't spend enough time studying how to price their home," says Ilyce R. Glink, author of "50 Simple Steps You Can Take to Sell Your Home Faster and for More Money in Any Market." She recommends getting a comparative market analysis from three different agents. Chances are they'll all be different, but they should all fall within a range. Try to identify the real estate agents who do the most business in your neighborhood. They will be most familiar with details of other houses in the area that have been marketed successfully or unsuccessfully and will be acutely aware of what impact those details had on selling price. Whatever you do, don't get a comparative market analysis from your uncle's golf buddy who sells real estate across town.

You can try to get information from the local government. Different states and counties have differing degrees of openness. An online search for your local property appraiser or tax collector may give you the ability to search by address, property owner or legal descriptions.

You may also find excellent reports available from online services such as HomePrice and ElectronicAppraiser which, for a fee, will provide you with detailed property information, and a value range for the property based on comparables in the area. A free report on comparable sales in your area is available from HomeGain. A relatively new Web site called Zillow.com lets you get estimates of home values by typing addresses into a box. Another possibility: Try an Internet search for sites specific to your geographic area. Homekeys and Redfin, for example, provide estimates of home values in the Miami-Palm Beach, Fla., and Seattle metro areas.

A comparative market analysis, however, is not the be-all and end-all in determining price.

It can be incomplete or too dated to reflect current market conditions and, of course, no two houses are ever exactly the same. Also, they don't take into account subjective factors like curb appeal, an especially eye-pleasing view, or proximity to a bus stop, which explains why some experts recommend getting a professional appraisal as well as a comparative market analysis.

"Real estate agents are not professional real estate appraisers," says Supple. "Some will inflate the value of your home just to get the listing."

He recommends springing for a professional appraisal even before you set your asking price, especially if you're going to sell your house on your own without going through a broker.

But an appraiser's report could set you back $300 or more, so if you don't want to spend that much you can do some, but not all, of what an appraiser would do by visiting your county courthouse or property appraiser's office and looking up the information yourself. Many county property appraisers or tax collectors now have online search tools you can use to find the information without leaving home.

But it's a good investment for any home seller. For one thing, a professional appraisal done by a state-certified property appraiser will be required if your eventual buyer intends to finance the purchase with a mortgage. Having your own appraisal will give you an accurate idea of the maximum amount lenders will be willing to finance for the buyer.

The appraiser will first inspect your property from foundation to attic and note its features, including quality of construction and amenities. Then the appraiser will perform a market analysis that will compare your property to similar properties that have sold recently in your area. The appraiser may even call real estate agents in your area to determine market conditions in your neighborhood.

When that's all done, the appraiser will write up a report and you will know the appraised value. That is not the same as the market value, which Supple says "is the highest price that a property will bring in an open and competitive market."

It has nothing to do with how much money you may need to buy your next house, or how much money you want in order to recoup what you spent fixing up the place.

"In a seller's market, a good rule of thumb is to add 10 to 15 percent on to the appraised value," says Supple. "In a buyer's market, add 2 to 3 percent."