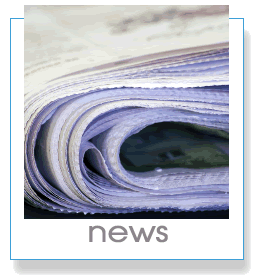 News

Palm Beach Post Staff Writer
Home prices fall into seven-year ditch
Tuesday, September 26, 2006
by Linda Rawls
The price of an existing home in Palm Beach County dropped for the first time in more than seven years, according to a Florida Association of Realtors report released Monday, while the number of unsold homes has more than tripled in a year.

The median price of an existing home in Palm Beach County fell 6 percent, to a median of $386,000 from $411,400 in August 2005, the report shows. The last time county used-home prices fell year-over-year was in February 1999, according to association archives.

The median is the midpoint at which half of the homes cost more and half cost less.

The number of existing homes sold has fallen steadily throughout 2006 as the five-year housing boom wound down. But prices continued rising, albeit more slowly, turning the traditional supply-and-demand theory on its head.

Analysts kept saying home prices eventually would fall; they just didn't know when. Monday's report confirmed that.

Adding to the bleak picture, Palm Beach County led the state in declining home sales, with only half as many home buyers closing on purchases last month as in August 2005. Buyers closed on 655 home sales in August, compared with 1,319 in August 2005.

The decline followed a 44 percent drop in sales in July, year over year, and a 33 percent decline in June.

"There isn't much positive to highlight," said Mike Larson, an analyst with Weiss Research in Jupiter. "And all that occurred despite a recent downtick in interest rates and a general lack of serious hurricane activity, though we did have an Ernesto scare at the end of the month."

Meanwhile, the number of unsold homes in Palm Beach County continues to rise, according to a local real estate company's analysis of Multiple Listing Service records. In August, 28,182 homes were for sale — more than three times the number on the market in August 2005.

"The majority of home sellers are not highly motivated or accepting of today's realities in the marketplace," said Scott Agran, president/broker of Lang Realty in Boca Raton. "They are willing to remain aggressively overpriced at levels that exceed last year's sales prices."

Those attitudes will keep home sales artificially depressed until sellers "price their homes correctly," Agran said.

In Martin and St. Lucie counties, home prices posted a decline for the third straight month, with the median price falling to $251,900 from $267,600 in August 2005, a 6 percent drop. Sales fell to 387 from 741 in August 2005, a 48 percent drop.

Despite August's price declines, many buyers have been kept out of the housing-ownership market, especially first-time buyers and communities' so-called "essential workforce": teachers, firefighters, nurses and other such occupations.

"Affordability in its broadest sense is the number one concern," said Manuel Iraola, president of Homekeys.net, an online real estate company.

"It is easy to buy the elephant," Iraola said. "Mortgage rates are still reasonable. The challenge is to feed the elephant in an environment where wages and income are not keeping up with outrageous property taxes, property insurance and overall energy costs."

Indeed, after five years of double-digit appreciation and through-the-roof sales, the real estate slump is spreading statewide. Existing home sales in August fell in all 20 markets, and home prices fell in 12 of them.

To the south, Broward County home prices dipped 6 percent, just as they did in Palm Beach County and the Treasure Coast, to a median of $362,800 from $387,000 in August 2005. In Miami-Dade County, the median price of an existing home reversed that trend and rose 6 percent, to $378,800 from $356,900.

Some analysts say September is the month to watch, noting that August sales were based on contracts written mostly in June, when interest rates were at their highest point in years, and a lot of potential buyers were distracted going into storm season.

"As interest rates have fallen sharply since June, look for sales to pick up," said Jim Sahnger, vice president of Palm Beach Financial Network in Sewall's Point. "Many open houses have been busy recently, seeing a steady stream of buyers as people are interested in looking at houses again instead of storm tracks."

Not all analysts agree, however. "We'll have to watch and see whether home sales respond to the recent slump in mortgage rates, roughly a quarter to a half a percentage point, and to gas prices," said Larson, of Weiss Research.

Statewide, the number of homes sold dropped 34 percent in August, to 14,736, while prices held steady at a median of $248,400.

Nationwide, existing-home sales dropped 13 percent, the National Association of Realtors said. The median price fell 2 percent in August to $225,000, the first price decline in more than 11 years.

The backlog of unsold U.S. homes rose 1.5 percent in August to a record 3.92 million, which would take 7.5 months to sell, the association said.

The number of condominiums sold also declined in August, with drops posted across the board and prices mixed.

In Palm Beach County, existing-condo sales fell 33 percent, to 515, while the median price rose 18 percent, to $220,300. Treasure Coast condo sales fell 26 percent, to 84, while the median price rose nearly 15 percent, to $226,700.

Florida condo sales fell 41 percent, to 4,375, while the median price declined 2 percent, to $201,300. U.S. condo sales fell 14 percent, to 793,000, while prices rose 2 percent, to $223,200.

The slowdown in existing-home sales follows last week's report that new-home construction had plunged in August to its lowest level since early 2003.