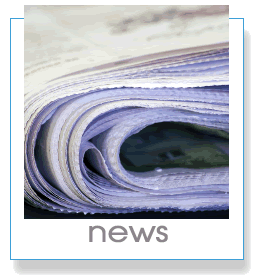 News

Naplesnews.com
Prices stabilize as market falters
Sunday October 1, 2006
by Riddhi Trivedi-St. Clair
In a cooling home sales market, three things are changing the discussion over affordability: insurance, interest rates and property taxes.

"With long-term (interest rates) coming up and short-term rates up so sharply and the cumulative home price run-up (in recent years), affordability is not what it used to be," said Michael Fratantoni, senior economist for the Mortgage Bankers Association.

It certainly isn't in Southwest Florida, where median home prices appreciated 40-50 percent in 2005. While the market peaked in late 2005 and has mostly been creeping downward since, that has not translated into much of an increase in the number of lower-priced homes for sale.

In Collier County from Jan. 1 to Sept. 25, 2005, when most of the market was still on an upswing, 107 homes were listed for sale for under $200,000. For the same period this year, there were 104 in that price range.

As of mid-September, there were no current listings under $200,000 for Collier County outside of Immokalee, and only 130 homes under $300,000.

The numbers also haven't changed much in southern Lee County, even with the slowing market. Last year, 284 homes were listed for sale for under $200,000 in the Bonita Springs/Estero area from Jan. 1 to Sept. 25. This year, that figure rose by nine, to 293.

The number of homes listed in south Lee between $200,000 and $250,000 also stayed nearly the same - 315 this year compared to 314 last year.

The biggest change seems to be for homes for sale just under the $300,000 mark. In the first nine months of last year, 395 Bonita and Estero homes were listed for sale at prices ranging from $250,000 to $300,000. That number grew by 65 percent to 653 for the same period in 2006.

"It is sad when you have to call a $300,000 home affordable housing," said Joy Runyon of Keller Williams Platinum Realty.

In Collier, the large jump was in the under-$400,000 range, where there were 854 single-family homes listed compared to 290 last year.

"What is scary is there are more than 1,000 properties over $1 million," said Greg Gorman, also a Realtor with Keller Williams.

As the market cools, sellers are reducing prices to make a sale, but for houses in the $200,000-$300,000 range, the reductions in most cases aren't much. Data from the Sunshine Multiple Listing Service show that on average, prices for those homes have only gone down about $10,000.

And those reductions are quickly being eaten up by increases in insurance costs, taxes and interest rates.

Insurance is one of the top concerns within the real-estate industry, according to a just-completed study by the University of Florida Center for Real Estate Studies. The study has been done every quarter starting in the third quarter of 2005. This quarter was the first time insurance showed up in the data, said professor Wayne Archer, who led the survey.

"Insurance rates are getting close to equal with property taxes," Archer said. "My own insurance has gone up by about 50 percent."

While insurance can make things difficult for investors and current homeowners, it is making the climate almost impossible for prospective entry-level home buyers.

"(The) rise in interest rates combined with (the) rise in insurance rates makes it tougher for those on the margin," Archer said. "Those who could just barely make it before, now won't."

Nationally, housing has been getting consistently less affordable over the last couple of years, according to the National Association of Realtors. The Housing Affordability Index fell to 102.8 in July 2006 - its lowest level in more than a decade - from 112.5 in July 2005. The index is the ratio of median income and qualifying income and measures the degree to which a typical family can afford the monthly mortgage payments on a typical home.

"The index shows that only 41.3 percent of new and existing homes that were sold during this year's first quarter were affordable to families earning the national median income," said David Pressley, president of the National Association of Home Builders.

That's down from just more than 50 percent of all homes sold in the first quarter of last year.

Contributing to the decreasing affordability is interest rates, led by the 17 consecutive increases in short-term interest rates by the Federal Reserve in the last year and a half. For an average 30-year fixed loan, the home payment is 80 to 90 percent interest, Archer pointed out. Every time interest rates go up just three-quarters of a percent, it adds about 20 percent to the interest portion of the house payment.

That means the monthly house payment goes up by about 15 percent.

For young couples like Yesenia Castillo and Luis Velasquez, it could also mean the difference between being able to afford a home or not.

After a year of work on Velasquez's credit, the two qualified for a $210,000 mortgage. Because her family lives in Golden Gate Estates, Castillo really wanted a home in that area.

"I really didn't think we would find anything," she said. "I was encouraged because a lot of people were lowering their prices, so I figured we could wheel and deal."

Runyon, who was their Realtor, found the couple a house for $229,000. The home originally had been placed on the market in August 2005 for $294,900 and the owners had reduced the price several times. They were lucky, Runyon said, because the house they found was among only a handful in that price range in the area.

"Homes under $200,000 in the Naples area? No. Under $300,000, yes, some," Runyon said.

Many of those in the working class, for whom the need for housing is most dire, wouldn't qualify for a $300,000 mortgage. Although they were qualified for the mortgage, the insurance payment came as a shock, Castillo said. She was expecting to pay $1,200 to $1,500 but was told her insurance bill would be about $3,000 annually.

One of the other big factors hurting affordability, especially for first-time buyers, is taxes, said Brett Ellis, a Realtor with The Ellis Team/ReMax Realty. With climbing property values comes climbing taxes, he said, which can significantly affect the monthly mortgage bill.

Rising taxes can affect affordable housing in other ways. Homes that first-time buyers purchase usually are those that were first homes for someone else. But many people aren't moving because they would lose their Save Our Homes exemption, meaning there is little entry-level housing stock. The SOH exemption caps increases in taxable value at 3 percent for those with a homestead exemption, but the exemption is lost whenever a home is sold.

"People are stuck; they are not moving around," Ellis said.

The twin burdens of rising taxes and insurance costs means that even if people can afford the payments on a home loan, they might not be able to afford that loan when the taxes and insurance costs are tacked on, said Manael Iraola, president of Homekeys.net, an online real estate company.

"It's not difficult to buy the elephant," Iraola said, "the challenge is to feed it."

The unfortunate reality for the working class is that Southwest Florida has always been a luxury market, some experts say.

"I don't expect it to ever be a low-end market. I expect it to be another California," said Joe Ballarino, a Realtor with Amerivest Realty.

The recent market cooling, especially in Naples, hasn't helped much when it comes to prices. Sales have slowed but aren't likely to stay low for very long, he said, and insurance and other housing-related costs seem to be eating up any price reductions.

"I don't know that (affordability) is going to change much. It hasn't changed much yet and I don't see it changing," Ballarino said. "We need affordable housing, (but that) doesn't mean we will have it."

© 2006 Naples Daily News and NDN Productions. Published in Naples, Florida, USA by the E.W. Scripps Co.