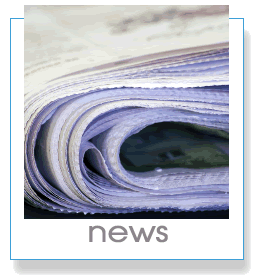 News

Bankrate.com
4 ways to track housing values
Thursday February 16, 2006
by Holden Lewis
You have to know how much your house is worth before you put it up for sale. That means paying attention to your neighborhood's real-estate microclimate -- a task that has become easier, thanks to the Internet.

"Up to now, really, when you and I wanted to find a house, find out what was happening in a neighborhood, you would have to ask everybody around and trust the answers they give, or go to the courthouse" to look up property records, says Manuel Iraola, founder of Homekeys, a Web site that offers information about home values. Now, he says, Web sites and the people who use them are becoming sophisticated.

Go to the government source

Getting information from the local government can be complicated. States and counties have differing degrees of openness. For example, the Palm Beach County property appraiser's Web site tells you that Ann Coulter paid $1.8 million for her home in Palm Beach, but the Dallas County appraiser's Web site doesn't tell you how much Mavericks owner Mark Cuban paid for his palace in Big D. An estimated market value is available, but not the purchase price.

OK, Ann and Mark, you can see my house, too.

So the best government source isn't always a Web site. Sometimes you have to visit the county courthouse and look through property records in computers and books. Start out by looking for your county's property appraiser, tax assessor, recorder or clerk online. It helps to have patience (because most local governments have horribly designed Web sites), an up-to-date computer (because the sites like to throw Java applets at you) and a fast Internet connection (because the sites throw Java applets at you).

If you can't find the information you want, call the appropriate office and ask where you need to go to get it.

Visit Web sites that estimate home values

A new Web site called Zillow.com has grabbed a lot of attention, although it's not the first of its kind. The site lets you get estimates of home values by typing addresses into a box. On Zillow, an estimate is called a "Zestimate," and if the information about a home is incomplete or inaccurate, you can update the information and get a revised estimate.

Zillow is addictive because it's easy to navigate, and it provides maps and satellite photos that let you see the estimated values of your neighbors' homes, too. Take the aformentioned Mark Cuban: When this was written, Zillow estimated his estate to be worth $11.5 million, while a neighbor to the north has a home worth a relatively paltry $1.33 million.

Zillow's chief financial officer, Spencer Rascoff, says that if he were getting ready to sell his home in Seattle, he would refine the estimate by including a new garage roof and making sure that the comparables are, in fact, comparable. "Then I might well print my Zestimate out and distribute it to prospective home buyers."

The site is supported by advertising and doesn't intend to compete against real estate agents, Rascoff says: "What we're doing is trying to put tools and information into the hands of the consumer. We expect most people to seek out the expertise and advice of a professional real estate agent."

Zillow was preceded by two Web sites that do compete against real estate agents. Homekeys and Redfin provide estimates of home values and real estate brokerage services, too. Homekeys represents buyers and sellers and has been online since March 2005. Redfin has been posting home price information for a couple of years, and early this year started representing buyers in real-estate transactions.

Whereas Zillow.com is national, Homekeys and Redfin are local. Homekeys' scope is limited to three South Florida counties -- Miami-Dade, Broward and Palm Beach. Redfin so far is limited to King County, Wash., where Seattle is.

When Zillow went online in early February, bloggers and reporters criticized it for some inaccuracies and gaps in data. Rascoff acknowledges the problem and says, "We'll look for ways for individual homeowners to correct that information for us."

Track asking prices and amenities at Realtor.com

Realtor.com, a Web site run by the National Association of Realtors, doesn't estimate home values, but it lets you know how much your home-selling neighbors are asking, and it gives details about the homes for sale. A Bankrate reader in Gainesville, Fla., says he checks the Realtor.com site when homes in his neighborhood are listed on the Multiple Listing Service, or MLS. "Then I look in the public records a couple of months later to see what it really sold for," he says.

He frequently updates a spreadsheet with details about houses in his neighborhood -- asking price, sale price, square footage, price per square foot, and even distance from a major road. "There's no effect on price!" he says in an e-mail. A number-cruncher by profession, he is comfortable using a spreadsheet.

Another Bankrate reader, Troy Kleve, peruses MLS data on the Web site of his local newspaper, The Sacramento Bee. "If you check the site frequently, you can stay on top of any price reductions and see how fast homes are selling after they hit the market," he says. Visitors to Realtor.com can do the same.

There is a drawback to Realtor.com: You can't search by address. When you spot a neighbor's new "for sale" sign, you can't just run to your computer and find the listing immediately on Realtor.com. Instead, you have to search by city or ZIP code and then click on page after page of listings until you find your quarry. Once you do, just write down the MLS number and use that as a shortcut whenever you want to check up on the listing.

Step away from the keyboard and visit comparable homes for sale

It's not enough to let your fingers dance across a keyboard and mouse. You've got to expend shoe leather and tire rubber by visiting comparable houses that already are on the market. Someday those houses might be your competition.

Linda Lenox says she does a number of things to monitor the climate and temperature of her Bay Area neighborhood. She peruses the classified ads in the newspaper, gathers fliers from "for sale" lawn signs, attends open houses to chat with real estate agents, visits new housing developments, keeps real estate advertisements that arrive in her mailbox, and looks at real estate Web sites.

"I then look through these fliers and papers once a month or so to get the feel of prices and how long the houses are on the market," she says. "I don't tabulate anything, but I do get a feel of what is happening."

That's fine. Keeping track of your neighborhood's real estate is an art, not a science.